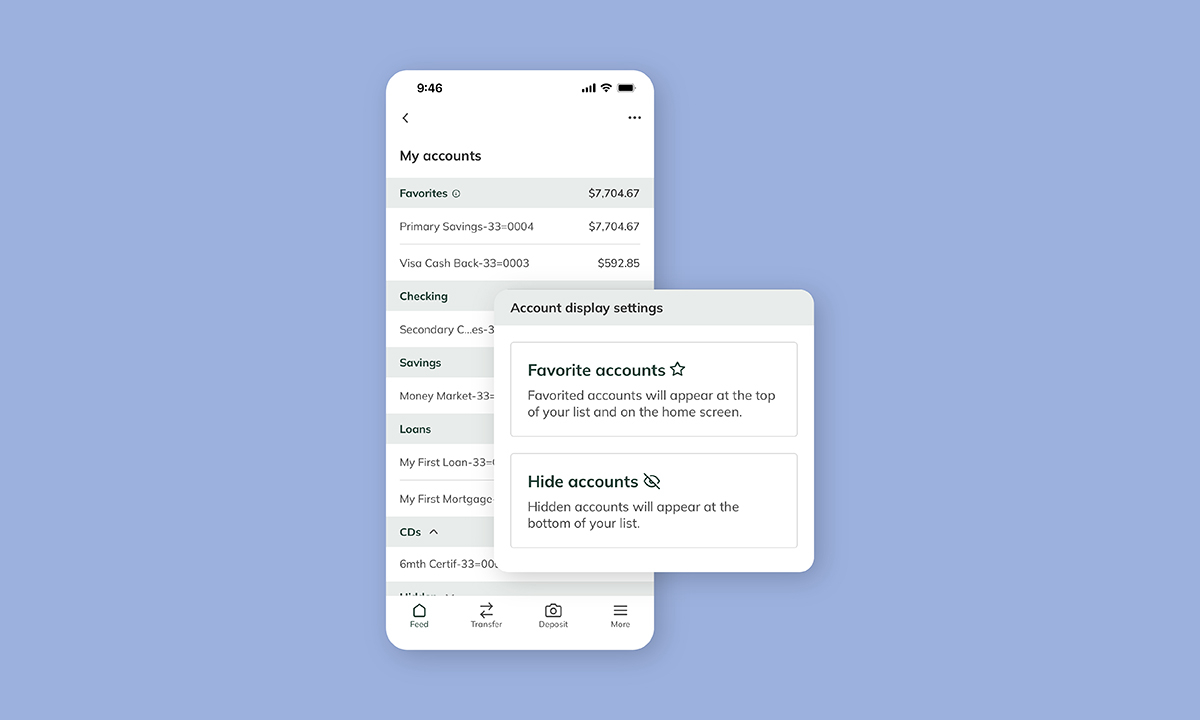 DATE:

AUTHOR:

The Narmi Team
All Updates
Consumer Digital Banking
Business Digital Banking
Admin Platform
Amplifying the Account Feed on Mobile
DATE:
AUTHOR: The Narmi Team
In keeping with Narmi's push this quarter to elevate the mobile banking experience, we're excited to announce that we've redesigned the account feed on mobile to have a more modern user experience! The account feed is the page where users can get a snapshot overview of their accounts and balances. As we redesigned the account feed, we kept user experience at the forefront of all design decisions. 

Why did we redesign the mobile account feed?
Our product and design teams conducted user research around the previous account feed, which revealed a few areas that could be optimized. Our primary goal in the redesign was to allow users to view and access their accounts more efficiently.

We centered our changes around a few design tips:
Declutter to direct focus. To keep users focused on the action at hand – accessing their accounts – we removed all clutter, creating a more straightforward experience.
Give clear direction. We've created a dedicated space for users to favorite and hide accounts, complete with descriptions of each functionality. While we've always offered the ability to favorite and hide accounts, the previous process was more ambiguous for users. The new process clearly outlines the steps users can take to manage the view of their accounts.
Balance the details with the big picture. We've introduced aggregated account totals by category (i.e. the sum of all accounts within the checking category), which was a highly requested feature. This allows users to not only dive deep into the specific finances of each account, but also see a high-level overview of their accounts—allowing users to better manage their financial story. 
Watch the video below where we walk through all the enhancements to the mobile account feed: