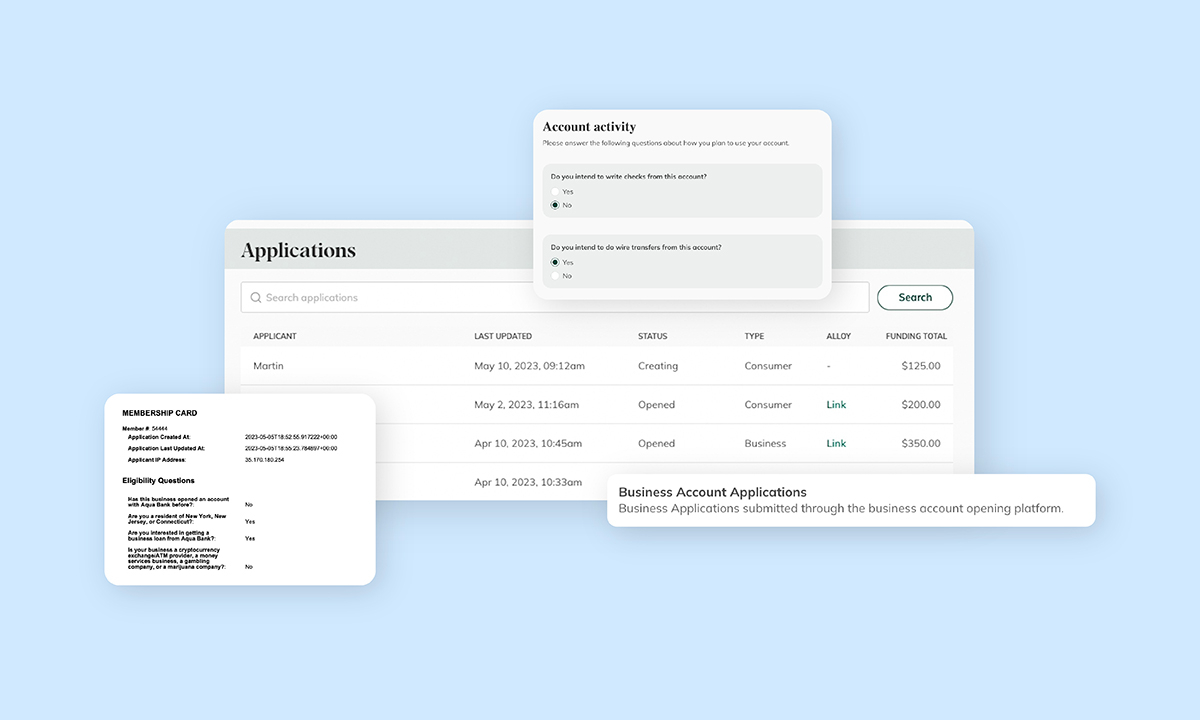 DATE:

AUTHOR:

The Narmi Team
All Updates
Admin Platform
Business Account Opening
Deepen Your Understanding of Business Applicants in the Admin Platform
DATE:
AUTHOR: The Narmi Team
Opening a business account is an important decision for both the business and the financial institution, making it crucial for financial institutions to have a deep understanding of their business applicants. By gaining deeper insights into prospective business applicants, institutions can tailor their offerings, improve customer satisfaction, and foster long-term relationships. This month, Narmi made enhancements to our business account opening product within our admin platform that empower financial institutions to better understand the businesses they serve and streamline workflows for staff.
What enhancements did we make and why?
View relevant applicant information at a glance
The first step in understanding business applicants is to have comprehensive and relevant information readily available for staff. To facilitate this, Narmi has made updates to the application table within the admin platform, including essential details like a "Last Updated" column and a "Type" column that distinguishes between business and consumer applications. Narmi has also added a direct link to the Alloy platform within the table view, enabling quick access to crucial decision-making data. These enhancements provide staff with a holistic view of each application, saving time spent searching for this information and allowing for more informed decision-making.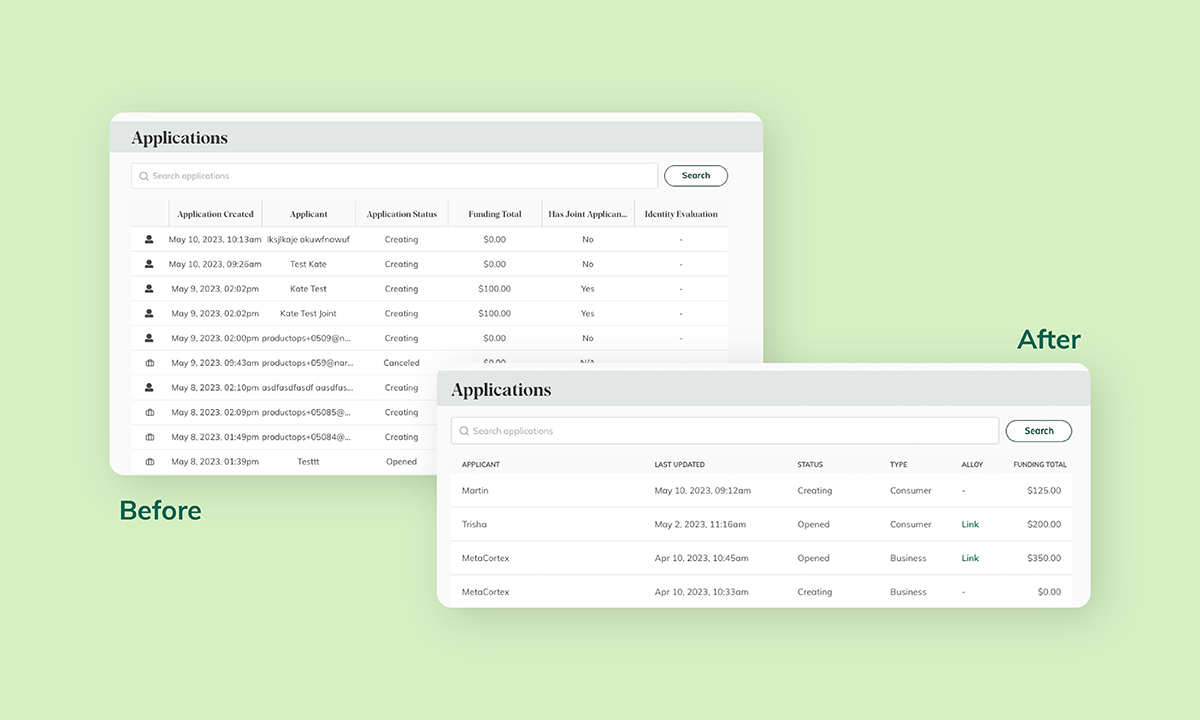 Enhance evaluations with streamlined record keeping
To ensure tighter record-keeping and a clear audit trail, Narmi has integrated the responses to eligibility questions into the application record for new applications. This allows financial institutions to access a more comprehensive snapshot of each application to enable a stronger evaluation of an applicant's qualifications.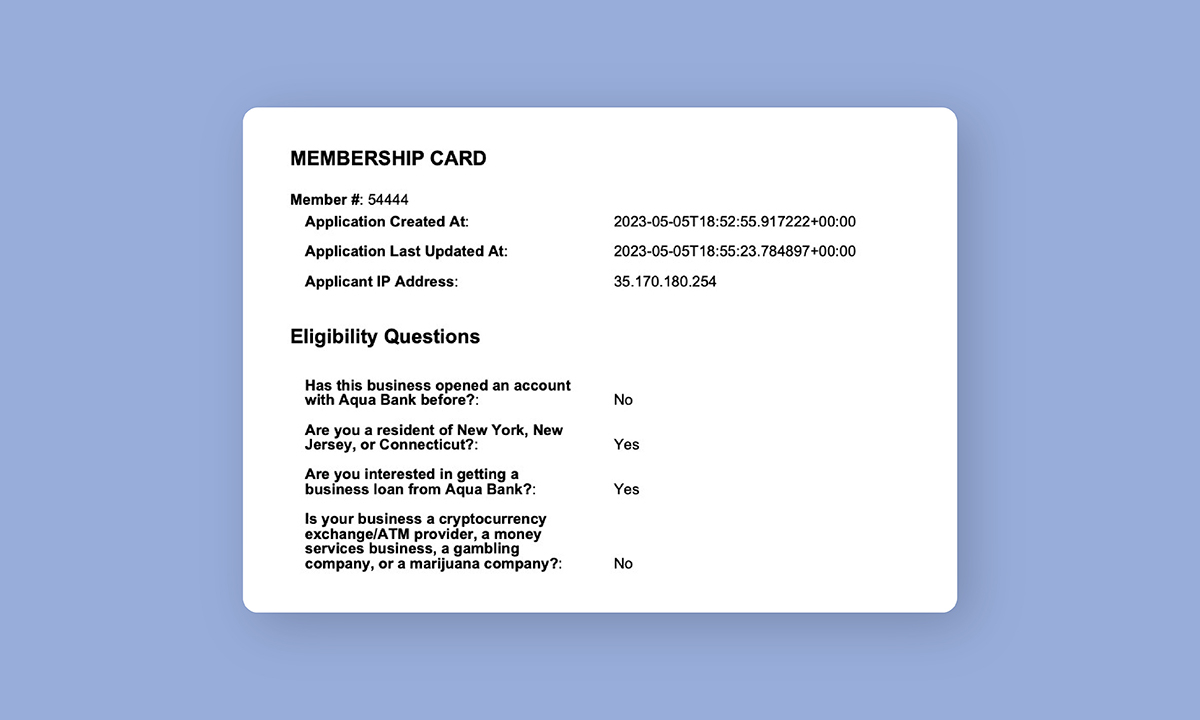 Capture intended applicant usage with ease
Understanding the intended usage of business accounts is essential for financial institutions to ensure compliance with regulations and assess the suitability of applicants. To facilitate this, Narmi has introduced a customizable screen within the Business Account Opening flow that captures an applicant's intended usage of their accounts. This feature, configurable within Institution Settings, consists of yes/no questions for applicants to answer. By capturing this critical information, financial institutions can meet Customer Due Diligence (CDD) regulations, enhance compliance, and gain a deeper understanding of their business applicants' needs.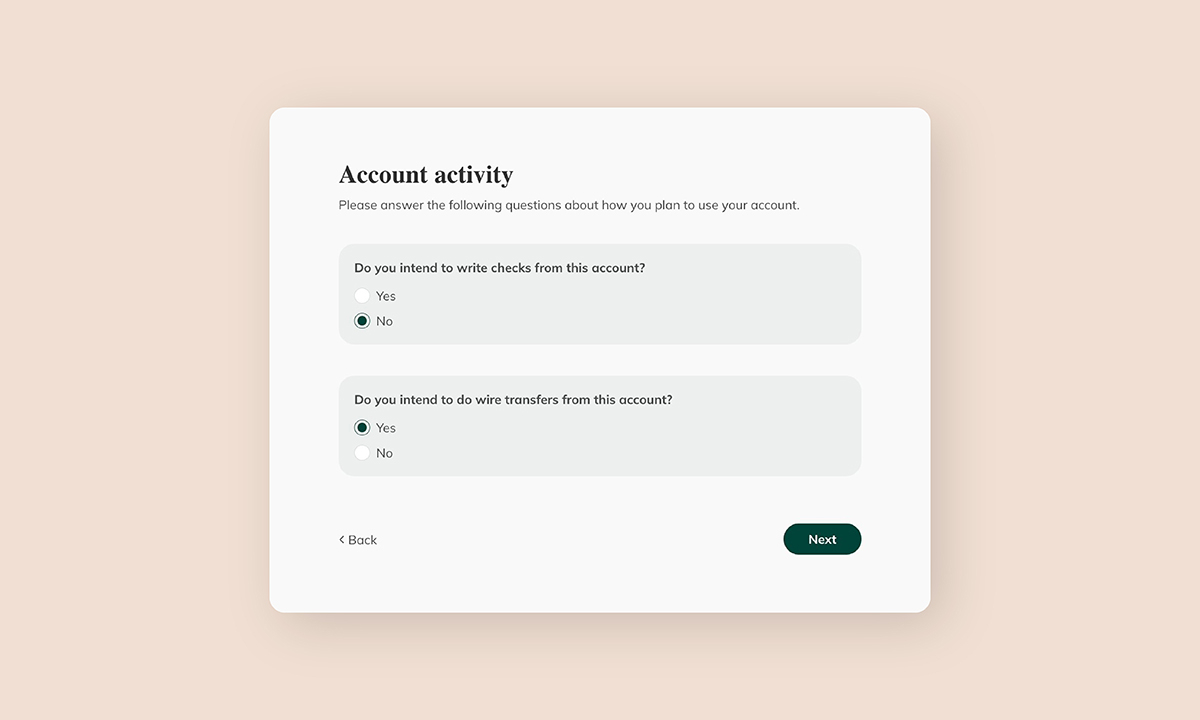 Tailored business applications reports for enhanced efficiency 
To streamline application sorting and provide a focused view of business account applications, financial institutions can now access a separate applications report specifically designed for business account opening. This report includes key fields such as Business Name, Business Type, and NAICS (North American Industry Classification System), among others. By utilizing this report, financial institutions can generate actionable insights tailored to the unique needs of their business users. This eliminates the friction of delineating between business and consumer reports and enables more efficient decision-making for staff.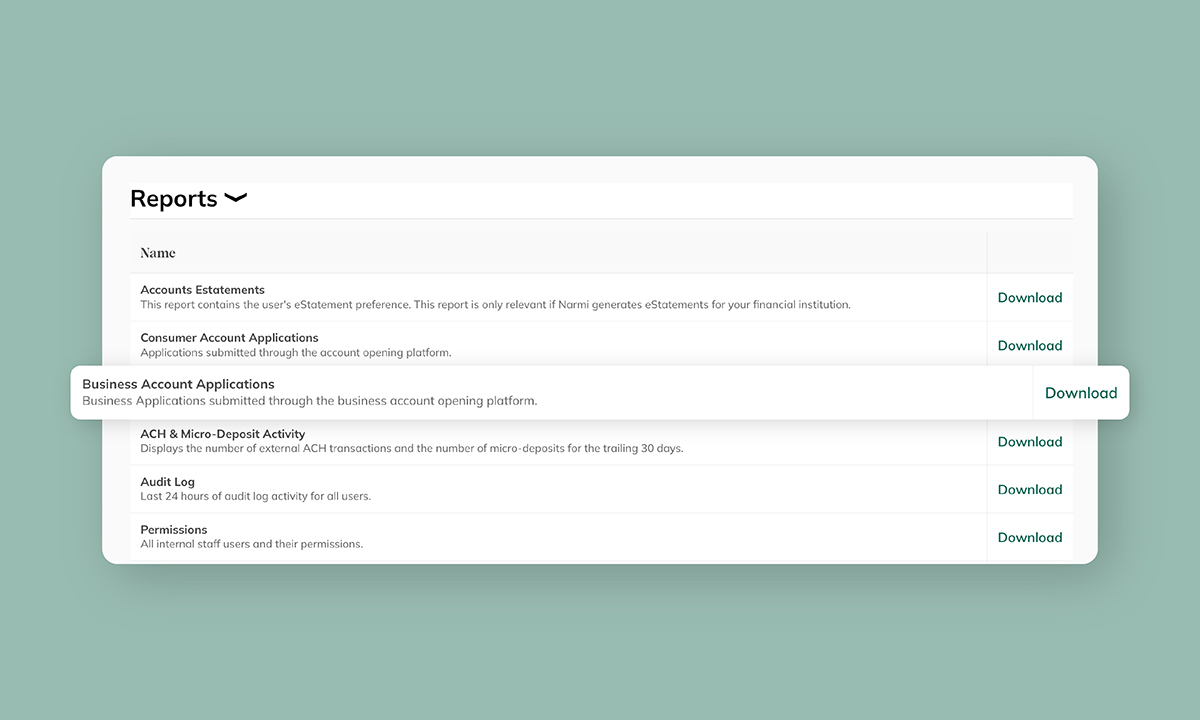 In an era of fierce competition, financial institutions must proactively seek ways to better understand the businesses they serve. By streamlining application information, enhancing application record details, introducing business-specific application reports, and capturing intended usage, financial institutions will gain deeper insights into their business customers that not only foster stronger business relationships but also enable staff to make more efficient and informed decisions.