DATE:

AUTHOR:

The Narmi Team
All Updates
Consumer Digital Banking
Business Digital Banking
Enhancing Digital Banking: Login, Security, and Visibility Improvements
DATE:
AUTHOR: The Narmi Team
In today's ever-changing banking landscape, providing an exceptional user experience remains a top priority. This is especially crucial for touchpoints such as login procedures and security settings, where users need to feel safe and secure when interacting with sensitive information. At Narmi we're steadfast in our commitment to delivering continuous refinements that culminate in an industry-leading user experience across consumer and business digital banking.
Our latest feature aims to streamline the Login and Two-Factor Authentication experience and elevate the aesthetics and visibility of existing pages by extending the Narmi Design System across the Securities page. These improvements improve the speed and cohesiveness of these key user interactions, resulting in increased confidence in your banking platform.

Check out what we did in this month's enhancements roundup: 

UI Login Experience Updates and Improved Two-Factor Authentication (2FA) 
We've revamped the login experience on mobile to provide users with a more secure, streamlined and stress-free login process. A login is an essential entrypoint into digital banking, requiring users to enter sensitive information like their email and password. It's important to build trust with users during this moment as it sets the tone for their digital banking experience. 

Our goal with the redesigned login process was to create a cleaner and more straightforward design, while also optimizing for speed throughout the Two-Factor Authentication process. We moved the contact and legal links to the bottom of the page, helping to centralize users' eyes to the center of the page without distracting them. Additionally, we optimized the page layout for a mobile keyboard, making it easier for the user to type in their username and password. 

We also enhanced the two-factor authentication process, allowing users to select their preferred device for receiving the one-time passcode. Once the code is sent to the chosen device, the user can select the "populate from messages" prompt and if the code matches, automatic login will be initiated. Overall our aim is to help the user login faster with less points of friction, enhancing their digital banking experience.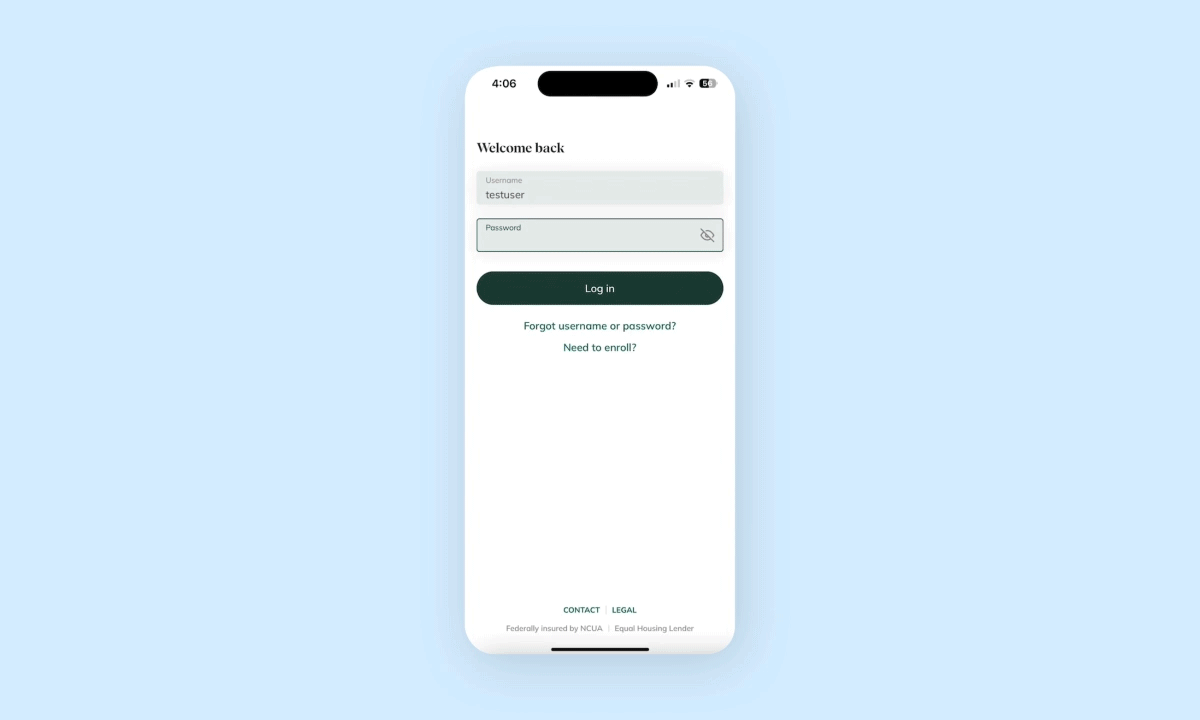 Consistent Design and UI Applied to Securities Page
We've updated the UI across the Securities page on web, implementing the Narmi Design System throughout Transaction and Balance Alerts, Security Alerts, and the Two-Factor Authentication sections. 
The Narmi Design System is a single source-of-truth design library that creates visual cohesiveness and allows our internal teams, fintech partners, and users to use the same components. Deploying the system across the entire digital banking experience enhances consistency and intuitiveness across the platform. Extending these design principles to the security page will provide users with a stress-free experience as they manage private details and settings that could have important repercussions for their banking experience, boosting trust with your financial institution.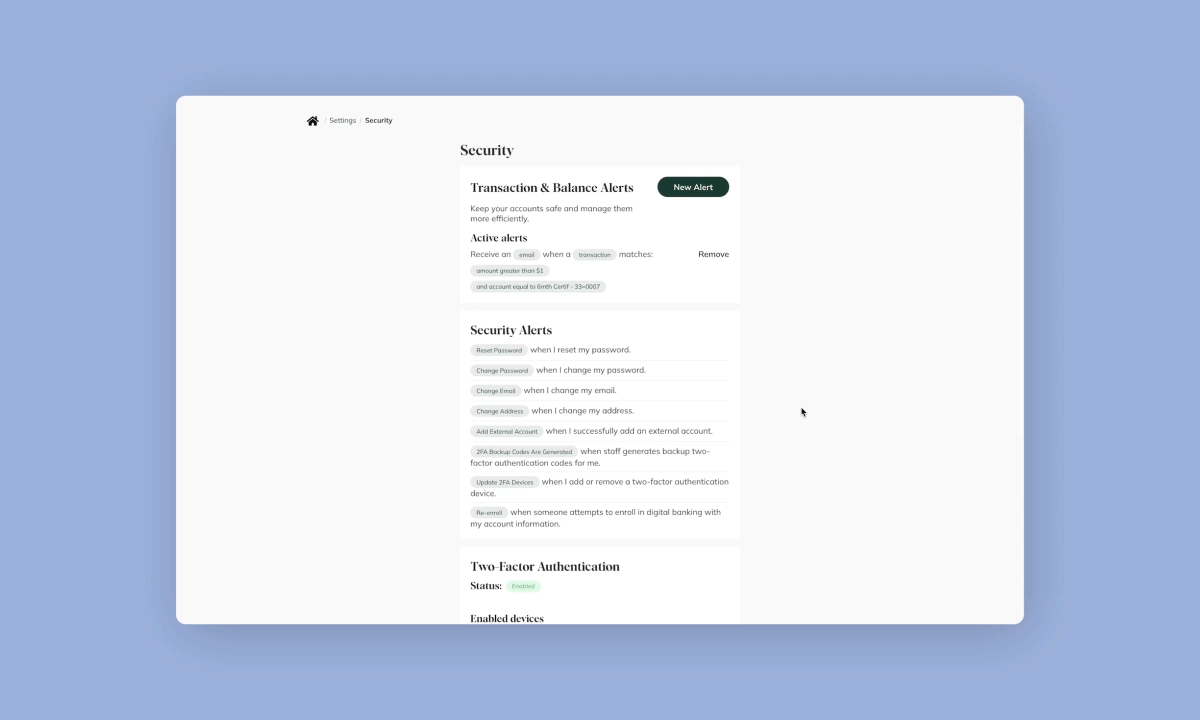 Improved Transactions Visibility
We've added a button in the holds section of the Transactions page, enabling users to view or hide any transactions on hold.  This feature simplifies the process of reviewing transactions and account information, resulting in a more user-friendly experience.