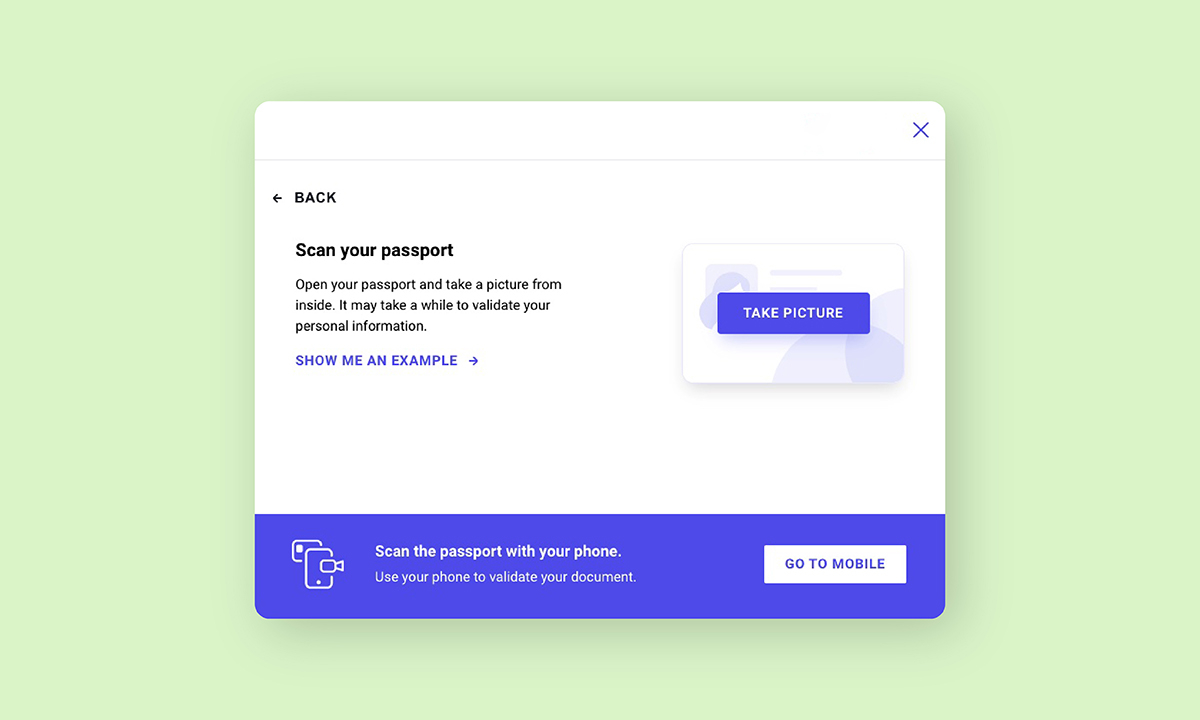 DATE:

AUTHOR:

The Narmi Team
All Updates
Digital Account Opening
ID Capture for Joint Applicants: Added security, without extra hassle
DATE:
AUTHOR: The Narmi Team
Personal identification is integral to reducing fraud and validating an applicant's identity during digital account opening. While we strongly encourage financial institutions to practice non-document based verification, we do support ID capture for those that require it. In fact, we've thoughtfully designed it in a way to prevent application abandonment and maximize account openings. We even wrote a piece on it: "How to capture government IDs during digital account opening without reducing conversion rates". Over the last few weeks we've made further improvements to the digital account opening experience to now support ID capture for joint applicants in addition to primary applicants.
What is ID Verification?
Identity verification is essential to mitigating fraud for your financial institution. It guarantees that there is a real applicant who is exactly who they claim to be. It blocks false identities and fraud, and prevents someone from applying on another person's behalf without permission.
Traditionally carried out as a face-to-face process, identity verification has today been adapted digitally through online solutions that can accurately verify user identities.
For financial institutions that require ID capture in addition to non-document based verification, Narmi leverages a quick and easy photo identity verification process that is compliant with all legal regulations. At the end of the digital account opening experience, users will be asked to upload either their passport or other valid ID, and live capture a photo of the document. To reduce any possible friction, this process can be done regardless of what device the user is on – users can even switch from desktop to mobile in the middle of the process. Best of all, the entire process is completed in under a minute, making it more likely for users to finish opening their account.
What enhancement did we make?
Narmi has added the ability for joint applicants to upload documents for ID verification. Previously, only the primary applicant would have the ability to upload ID documents. Anti-fraud protection and the safety of your financial institution is a top priority for Narmi, so this extra step in the identity verification process was added to ensure that we are verifying joint applicants with the utmost confidence.
Watch the video below to see the process of joint applicants uploading ID documentation: