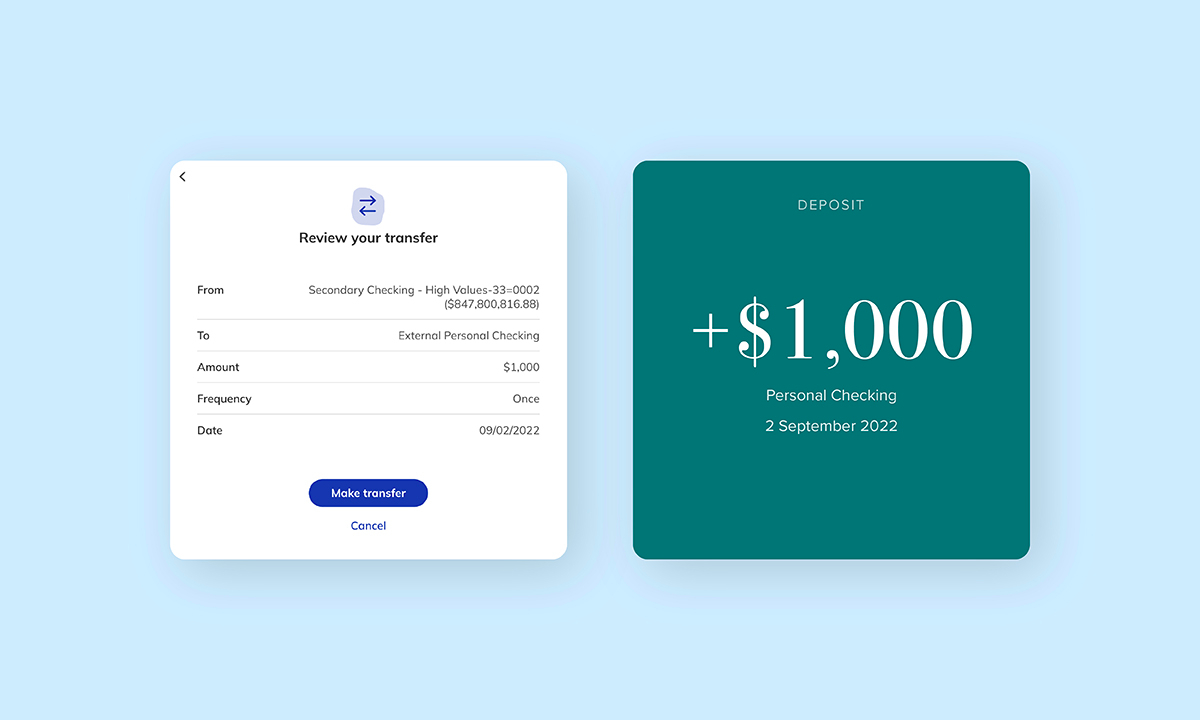 DATE:

AUTHOR:

The Narmi Team
All Updates
Digital Account Opening
Consumer Digital Banking
Business Digital Banking
Admin Platform
Introducing Same Day ACH Transfers: Moving Payments Faster
DATE:
AUTHOR: The Narmi Team
The ACH (Automated Clearing House) system facilitated over 29 billion transactions in the United States last year. It's an integral part of the banking industry, and Narmi is excited to announce that we've expanded on our ACH functionalities. 
One of Narmi's product tenets is to rewrite the financial story. A big part of enabling financial empowerment is seamless and fast money movement through ACH. With that in mind, we now support same-day ACH transfers, which will allow customers and members to move payments even faster.
What is Same Day ACH? 
The ACH allows for electronic fund transfers from one bank or credit union account to another within the United States. Since ACH is set up to have protections against fraud, some ACH payments clear quickly, while others can take up to several days to complete. Standard ACH transactions typically take about three working days to process, though that is dependent on a variety of external factors, like if it's submitted on a business day or what time of day the ACH request is sent to the financial institution.
Same-day ACH is a faster payments option that reaches all U.S. bank accounts and enables businesses and consumers to send and receive payments and payment-related information on the same day through the ACH Network.
What is the impact of Same Day ACH?
In today's climate, moving money quickly is table stakes. With the rise of platforms like Venmo, Zelle, and CashApp, rapid money movement has become the standard expectation. The same standard holds true for large payments that are processed via ACH. 

And, timing matters for ACH transfers. Things like unexpected cutoffs and different processing times become an issue if you're trying to hit a due date for one of your bills to avoid a late fee, or make payroll on time. A process that can take up to three to five days is considered very slow in this era of fintech and instant payments. 

With same-day ACH, users will be able to accept customer payments, pay vendor invoices, and process employee payroll much faster. It will also give them more frequent and accurate information about their fund availability each day. For you, as the financial institution, you'll have happier customers and members—leading to stickier, long-lasting relationships. The ACH network makes it difficult to achieve truly instant transfers, but same-day ACH processing helps to close the gap.
How do I enable this?
This functionality will require Narmi support to help enable the feature. Please contact your Narmi relationship manager for additional information.