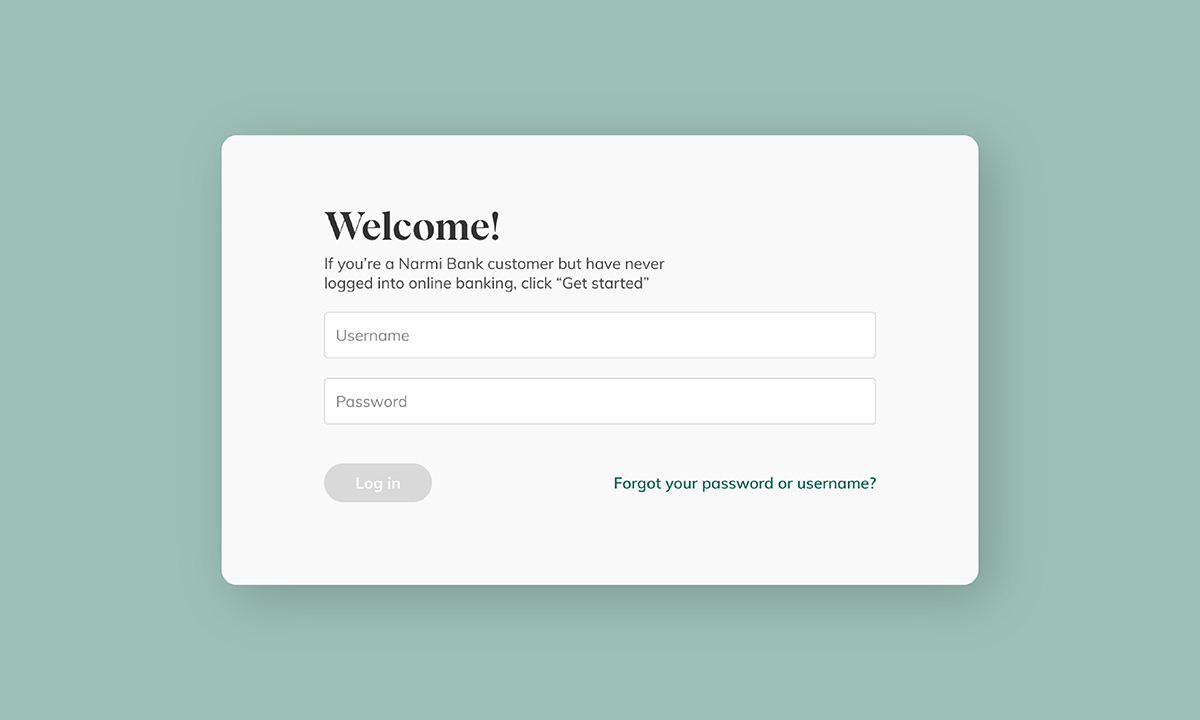 DATE:

AUTHOR:

The Narmi Team
All Updates
Consumer Digital Banking
Business Digital Banking
Login Redesign: Signing in simplified
DATE:
AUTHOR: The Narmi Team
Narmi has improved the experience for users signing in to their consumer and business digital banking accounts. Our team is constantly improving the user interface and experience of the Narmi platform to ensure users have the best digital experience when they bank with you. It might seem small and easy-to-forget, but it's these small elements that add up to create a great customer experience.
What is a login and why is it important?
A login is an entryway into digital banking and is one of the many moments that can shape the relationship a user has with their digital banking experience. It requires a user to enter sensitive information like their email and password and so it's important to build trust. The ultimate goal of a login experience is to get the user to successfully and securely access their account.
Why did we redesign our login experience?
Our product and design teams conducted usability testing on the previous login flow which exposed potential areas of friction. So we used that information to create a more streamlined experience. Our overall goal with the redesign was to get users into their accounts in a faster, more secure, and less stressful way.
Some design pro-tips we kept in mind:
Give clear direction. To get someone to successfully perform any action with confidence, they need to be focused on the action at hand. This means removing clutter and creating a familiar and straightforward experience.

Be responsive. Make sure the login interface gives the user both clear and timely feedback if they fail.

Design for focus. When it comes to more complex steps like 2-factor authentication, it's best to break it down into multiple steps for a more focused and therefore easier process.
Watch the video below where we walk through in detail all of the enhancements we made to Narmi's login experience: