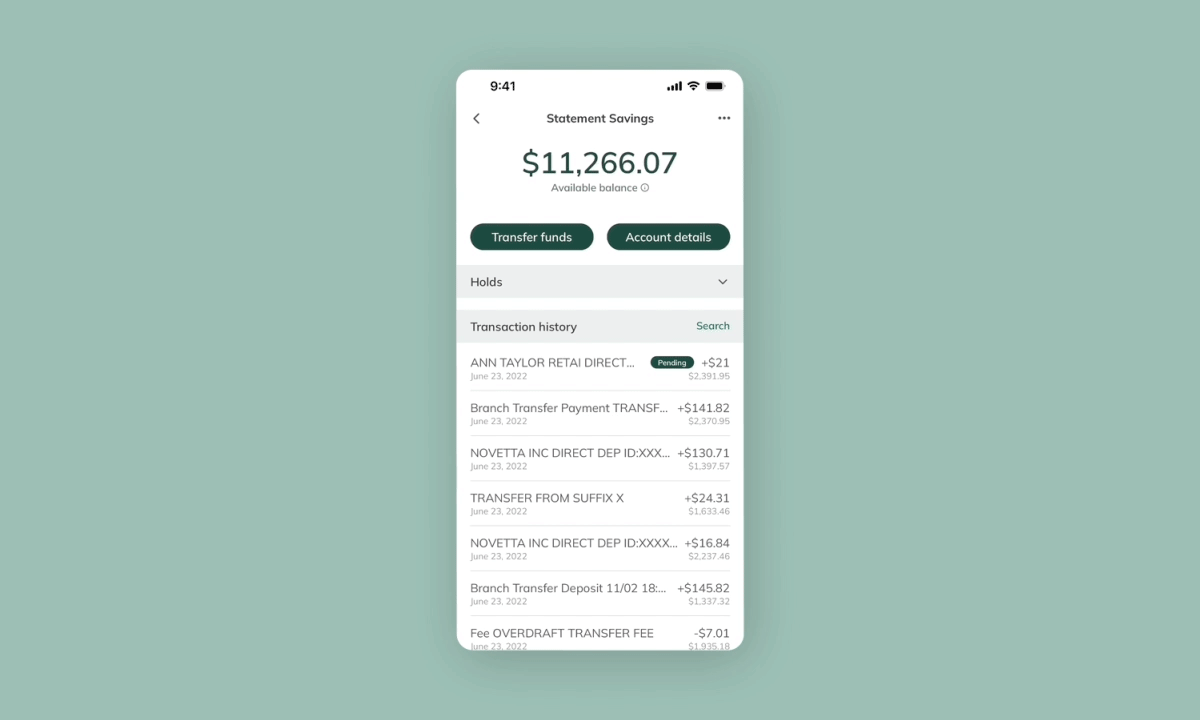 DATE:

AUTHOR:

The Narmi Team
All Updates
Consumer Digital Banking
Business Digital Banking
Mobile Account Page Redesign: An up-to-date, omnichannel experience
DATE:
AUTHOR: The Narmi Team
Narmi has redesigned the account page within our mobile digital banking platform! As we redesigned the web version a few months ago, we wanted to create an equally elevated experience on mobile. And, in today's mobile-first world, it is a top priority for Narmi to innovate on our mobile-friendly experiences that allow users to bank anytime, anywhere. 
Why and how did we redesign the mobile account page?
Users increasingly expect this consistent, omnichannel experience across platforms. As more and more consumers are relying on mobile banking, the need for improvement continues to grow to be critical. According to a study done by Forrester, "Nearly half (49%) of U.S. online adults say they should be able to accomplish any financial task through a mobile device." 
In designing the new mobile account page, we wanted to be sure that there was consistency between web and mobile where it made sense, but we were still cognizant that some experiences are better suited for a specific platform. To create parity between the experiences, we maintained consistency across our user flows, look and feel, and language and terminology. 
We paid particular attention to ensuring that users could see their finances at a high-level glance, just as easily as they can on the web. Our goal was to make it simple for people to make sense of their spending.
In this redesign, we made a few additions that leave a big impact:
Track spending with rolling balances. On each transaction, users will now be able to see their rolling balance. This will help users better track their spending and understand the impact of each purchase at a glance. 
Search for transactions at the account-level. Users will now be able to search within a specific account to find any transaction. User testing showed that this account-level search was heavily preferred over the current all-account search functionality. This allows users to pull up significant details about a purchase with increased ease and helps narrow down the search process.
Never miss account details. We've moved account details to be front and center. Though we've always had account details available, it has historically been sitting in the background. Our testing showed that users prioritize seeing their account information and do not want to have to search around to find their routing and account numbers. 
Watch the video for an in-depth walkthrough of all the enhancements to the account page here.
Next month, we'll roll out a few more enhancements to the mobile account page. We're excited to share them with you!