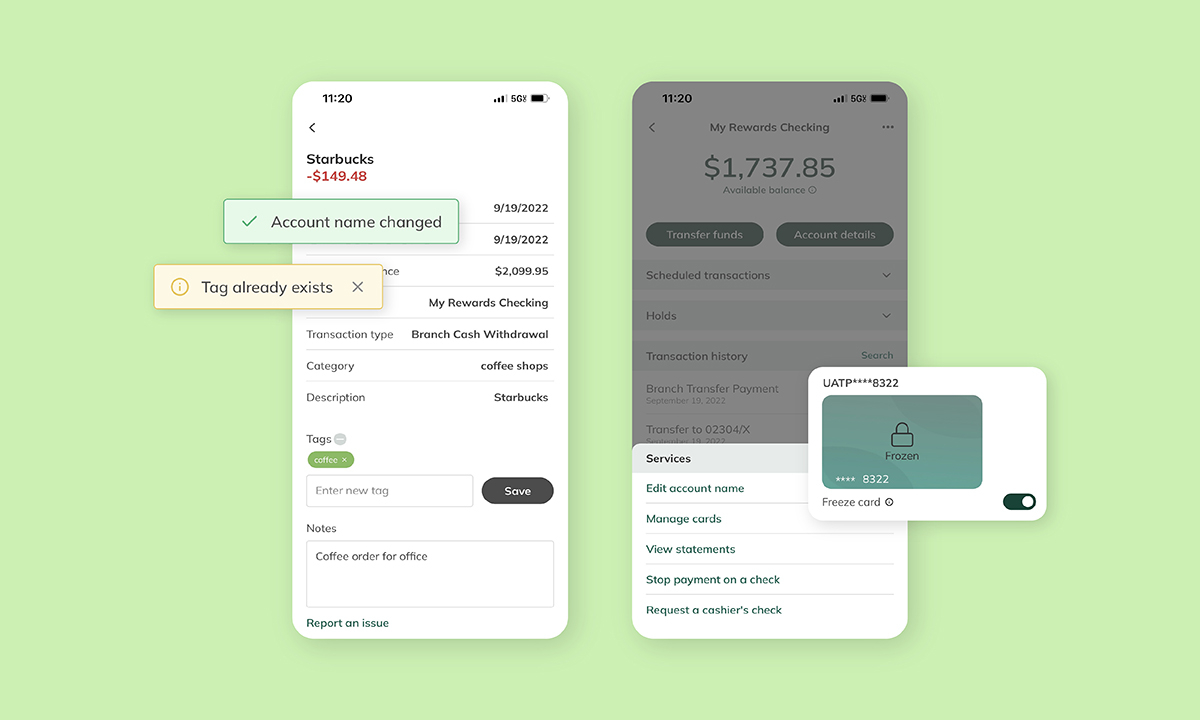 DATE:

AUTHOR:

The Narmi Team
All Updates
Consumer Digital Banking
Business Digital Banking
Mobile Enhancements: Elevating the Omnichannel Experience
DATE:
AUTHOR: The Narmi Team
A mobile-first digital banking strategy is essential to thriving in today's on-the-go mobile era, but the strategy shouldn't stop at implementing a solution. Mobile banking in itself will not ward off complacency in innovation. That's why Narmi is dedicated to continuously enhancing the mobile banking experience as user expectations evolve.

This month's enhancements to mobile banking, largely centered around design, are an extension of Narmi's online banking platform. Creating an omnichannel experience across all touchpoints is required to meet the demands of consumers and businesses alike.
Check out what we did in this month's enhancement roundup: 
Better track spending with mobile-friendly tags. You can now add Tags and Notes to individual transactions on mobile, which will better allow users to keep up with their spending and search for their tagged transactions on mobile. 
Control your finances with the ability to delete scheduled transactions. Users can now delete scheduled transactions in mobile by clicking directly into that transaction. This not only gives users more active control over their financial transactions, but also helps create peace of mind.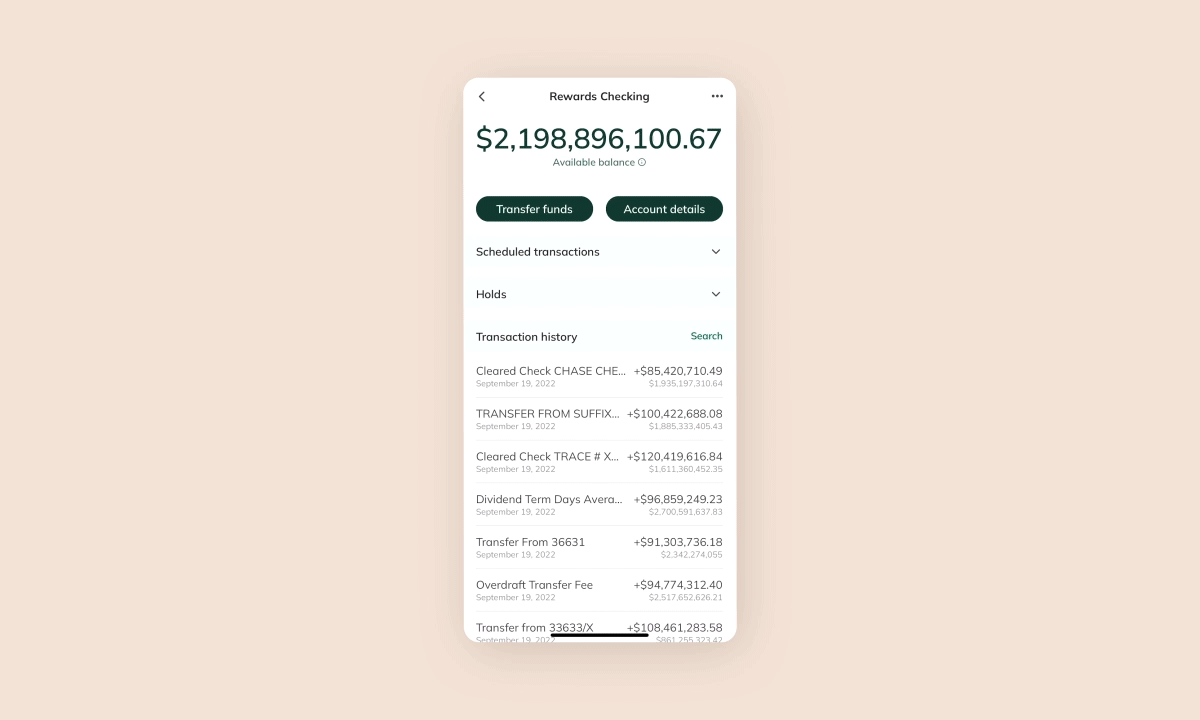 Easily navigate with mobile drawers. We've redesigned the look and feel of the drawer pop-outs in mobile, helping users more easily find what they are looking for.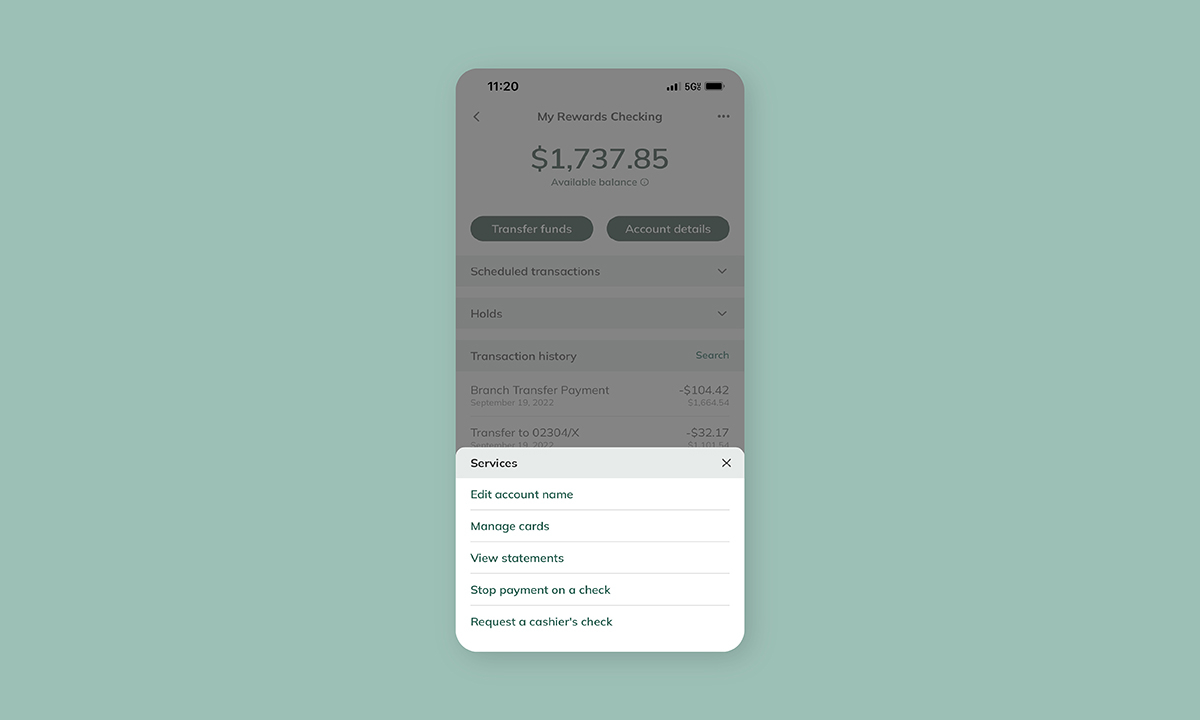 Cleaner, sleeker pop-up notifications. We redesigned mobile pop-up notifications to make them easier to read and more consistent with the experience on web.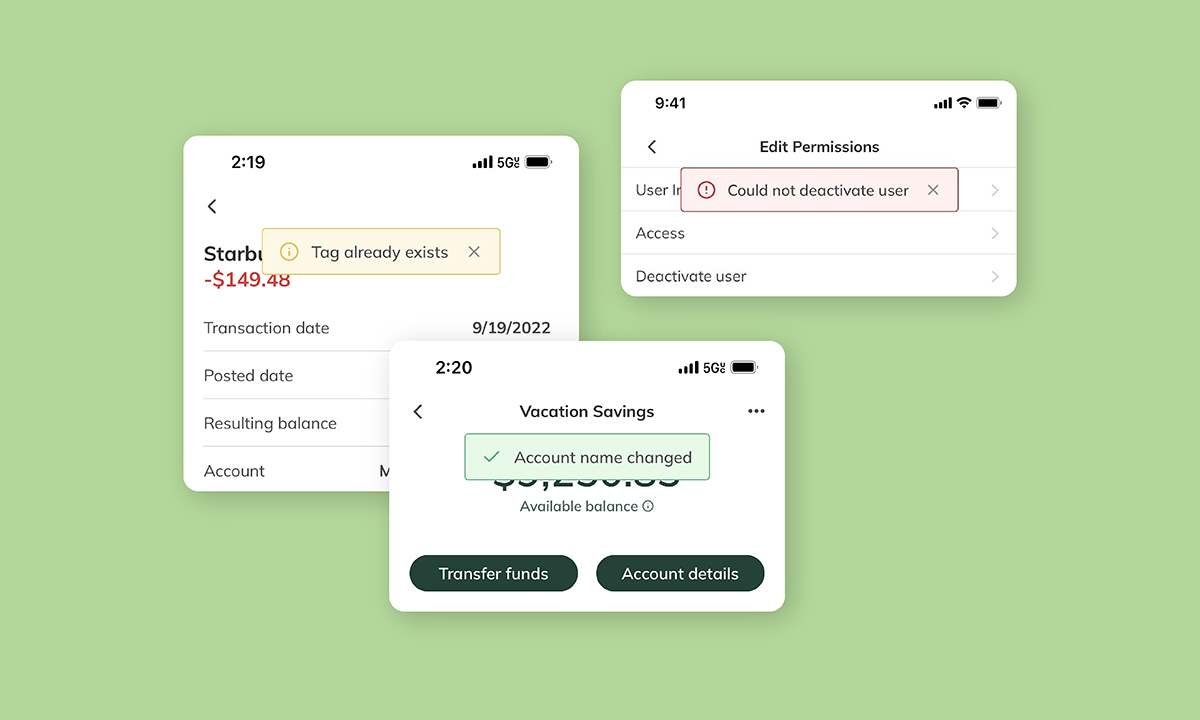 Redesigned the card management screen on mobile. We've upgraded the look and feel of the card management screen on mobile, improving the user experience and elevating the platform.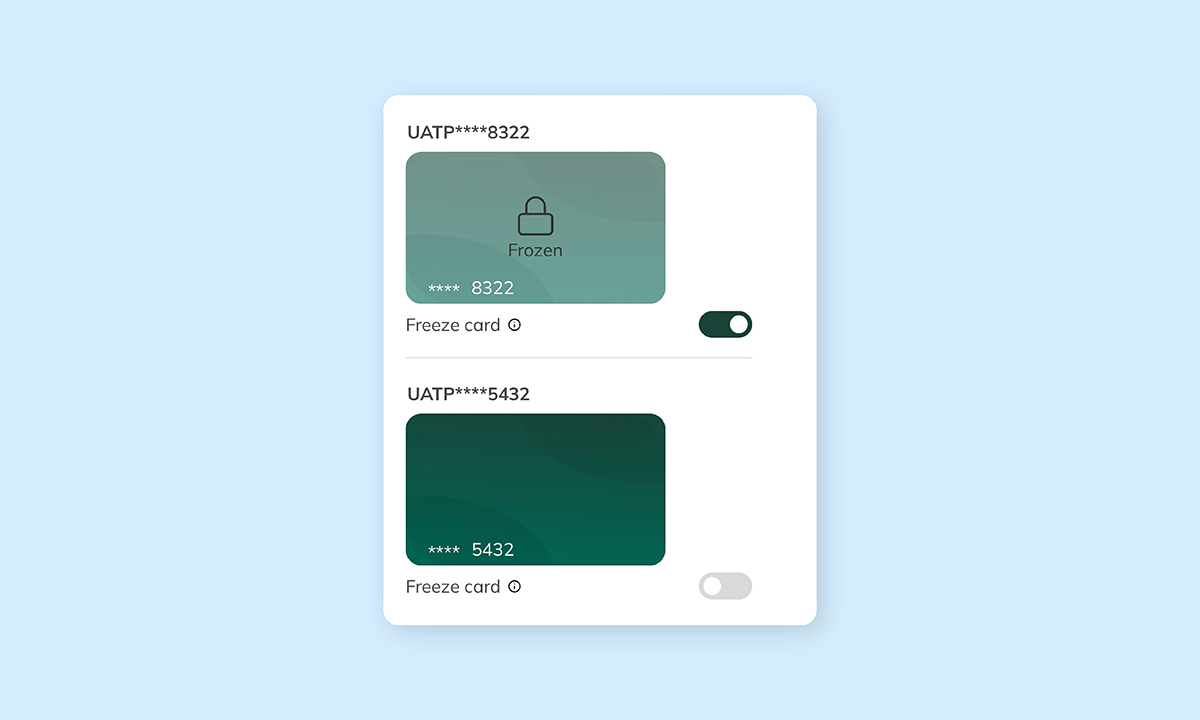 Highlighted your brand colors in mobile. The "Calculate Loan Payoff" calendar now will support your brand theme colors in the mobile app, helping to elevate your brand identity. 
Manage business banking users all within the drawer. For those with business banking, we've updated the drawer components for Access Manager. Users will now be able to deactivate, sort and filter users all within the drawer.