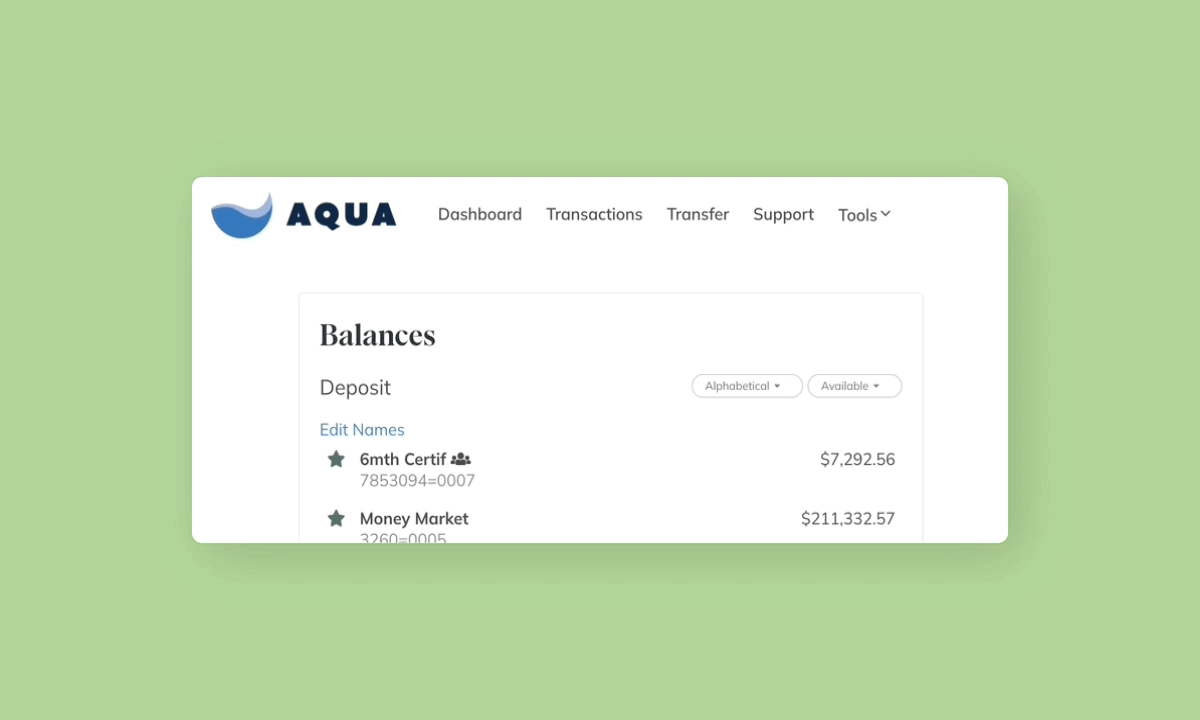 DATE:

AUTHOR:

The Narmi Team
All Updates
Consumer Digital Banking
Business Digital Banking
Navigation Redesign: Getting to where you need to go, quicker
DATE:
AUTHOR: The Narmi Team
Narmi has redesigned the navigation bar in our consumer and business digital banking platforms to create the fastest, most intuitive user experience possible. We spent a lot of time doing deep research and testing to determine key elements like how many items to include in the navigation bar, the best visual hierarchy, and the most logical user flows.
What is a navigation bar and why is it important?
The navigation bar acts as a customer's guide to their digital banking experience. It allows users to easily access any section within the site. A clear navigation bar should show the member exactly where to go and be logical, inuitive, and accessible. Without a strong navigation bar, users may get distracted or not be able to find the information that they are looking for.
Why did we redesign our navigation experience?
After intensive research and testing, the Narmi team found that there were areas where we could consolidate information and create more simplified user experience flows. Since the navigation bar is a core foundation of a website, we wanted to improve our experience as much as possible.
We found that making the following core changes to our navigation layout increased usability dramatically:
Maximizing the amount of space on the landing page

Creating a clearer pathway to the user's account settings

Reducing the number of tabs in the navigation bar, and creating a new, customizable "Tools" dropdown

Altering the dropdown layout to be as accessible as possible
Watch the video below to see the full explanation of the changes to Narmi's navigation bar: