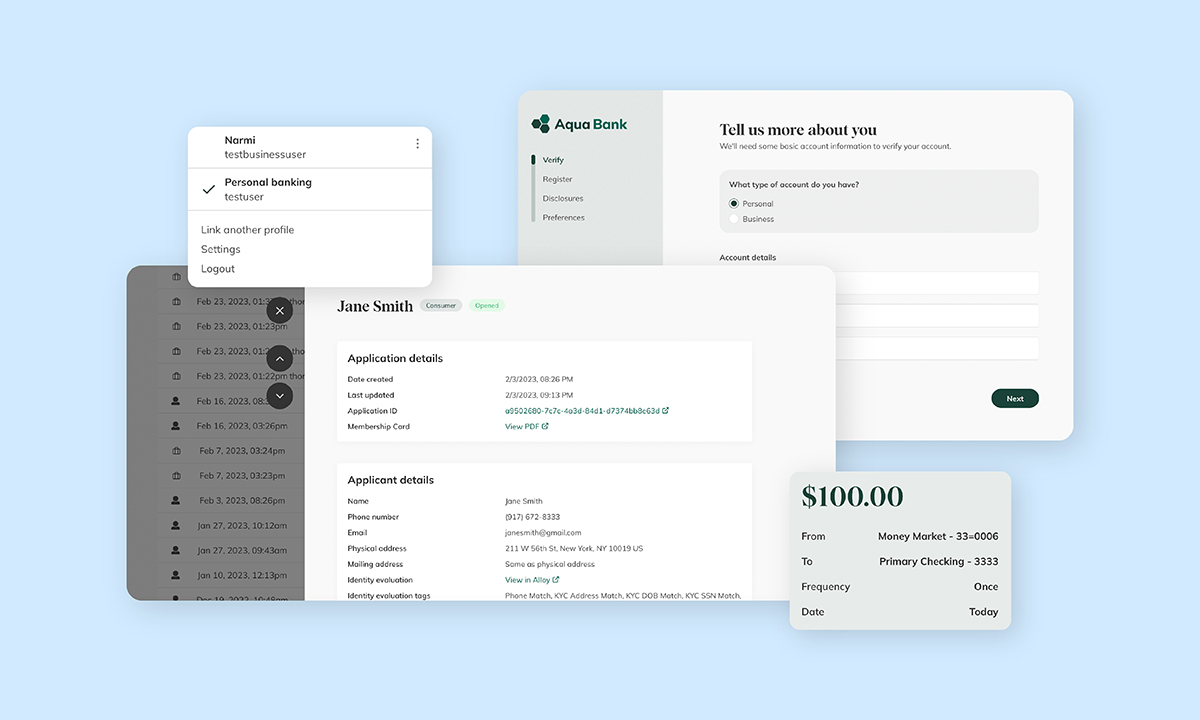 DATE:

AUTHOR:

The Narmi Team
All Updates
Digital Account Opening
Consumer Digital Banking
Business Digital Banking
Admin Platform
Raising the Bar on User Experience: New Narmi Features and UX/UI Updates
DATE:
AUTHOR: The Narmi Team
Narmi is passionate about ensuring users have the best digital experience when they bank with your financial institution. To achieve this goal, we constantly challenge ourselves to have cutting-edge designs and a user experience that mirrors not only the best in banking but also the best in tech. 
Every enhancement that Narmi makes to the platform works to build an experience that captures users on first impressions and motivates them to stay for the long term. 
This month we launched four exciting enhancements across both account opening and digital banking. Every Friday of this month, you will receive a dedicated email that spotlights each of these updates and details how it adds value to your team and users.  
What enhancements did we make this month?
New Feature: Unified Login

We've added a new feature that allows users with multiple accounts (business or consumer) to switch between the two seamlessly. Much like switching between multiple Google accounts, a user can click on the profile button and select the account they'd like to view without logging out. 






Design Refresh: Online Banking Enrollment

We've improved the design of our enrollment flow to make it even more seamless for consumers and businesses to enroll in online banking after opening an account. We optimized enrollments into digital banking through an improved UI/UX that is visually consistent with our account opening platform and added a progress bar that gives users increased visibility into the status of their application.






Design Refresh: Mobile Money Transfers

We've updated our mobile money transfers flow to make it easier for users to transfer money. By simplifying the flow for quick transfers, adding new review screens, and implementing modern UI, users will have more confidence in your financial institution as their central hub for money movement. We've also extended our integration with Zelle, helping users move their money securely, faster, and easier than ever. 


Feature Enhancement: Account Opening Application View

Narmi has made it easier for internal teams to get a detailed view of each account opening application at a glance within the admin platform. Our enhancements to the application view include the addition of drawer-style pop-ups, the ability to toggle between applications using the arrow keys, and new identity application tags for increased visibility.